Tree House Building Workshops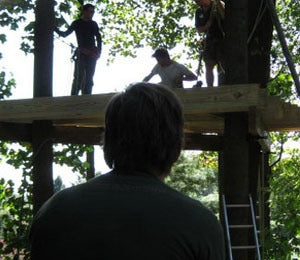 We are primarily a tree house building company. However, we realize that most tree houses will be built as family projects or by local contractors. We fully support that and want to help people learn how to build tree houses properly to avoid excess damage to trees or practices that are not safe. Join us for the next workshop if you want to learn the best practices in tree house building today.
Upcoming Workshops:
Workshop Information
For more information or to register, please contact treehouse building workshop host, Treehouse World.